Bablefish language translation for text on this page....click on language desired:
(Note: all audio tracks, video clips and instructions are in English):
| | | |
| --- | --- | --- |
| "Knowledge is Power" with NU-CONcept marked cards | | |
FLASH DUST FOR
MOST 100% PLASTIC and
PAPER PLAYING CARDS
(Copag, KEM, Gemaco, Modiano, Bee, Aviator, Bicycle, Tally-Ho, Hoyle, etc.)
works on most 100% plastic

AND paper based

playing cards
Available for red or blue or green or burgundy or luminous, etc. playing cards
ONLY FOR PEOPLE WHO HAVE EXPERIENCE READING JUICE or FLASH
FLASH or Luminous FLASH:
Luminous FLASH works most effectively on red backed cards and even though luminous filtered sunglasses must be used to read the marks, it is highly recommended that the user be experienced reading traditional Juice marked cards. Even though Luminous FLASH includes enough filter to gimmick 30 pairs of YOUR sunglasses. It is HIGHLY recommended that the customer also purchase the optional Luminous Enhancing Sunglasses, in order to make the marks easier to read, under a wider variety of lighting conditions.
You will not require filtered sunglasses to read regular (non-luminous) FLASH marked cards. However, practice will be required and it should be noted that, generally, FLASH is more difficult to read than Juice marking patterns. Therefore, all FLASH marks should ONLY be used by experienced customers.
Cost: $179 USD
Your average cost is $9.00 per marked deck when you purchase a "FLASH Dust (TM)". Each FLASH Dust (TM) jar should mark between 15 - 30 decks of cards depending upon the size and intensity of your marks.
Ease of use: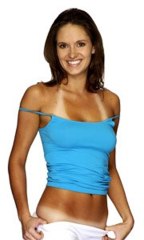 FLASH should only be used by advanced customers who are experienced reading Juice marked cards ! Beginners will, most likely, get frustrated.
Deceptiveness of marks:
Very deceptive, and will likely fool those people who are only experienced with Juice technology.
Included:
One jar of FLASH Dust (TM), instructions to apply FLASH to cards and tips on reading FLASH.
Options:
While the optional JUICE ENHANCING SUNGLASSES can make learning to read FLASH faster and easier, FLASH is still more difficult to read than Juice. Juice Enhancing Sunglasses are NOT REQUIRED. But, they may be worn in public and act as a "aid" to make juice marks easier to read.
PayPal Shopping Cart users need to be verified by PayPal and use a confirmed shipping address. Otherwise, please use one of the other payment options below:
| | |
| --- | --- |
| Option | Option |
| | If you shipping address does not match your credit card billing address, the odds are VERY high that Google will mark you as "unconfirmed" and NU-CONcept will refund your payment.(*) |